Grass-Fed Beef Liver (Freeze-Dried, Non-Defatted, Non-GMO, 100% Pasture-Raised, 45-Day Supply)
Regular price

$48.00 USD

Sale price

$44.00 USD

Unit price

per
Domestic orders over $35.00 ship for free. International orders over $79.00 ship for $9.99 (flat-rate).
Liver is one of the most nutrient-dense foods on the planet, and something our ancestors and early humans ate regularly for millions of years.

MK Supplements' Grass-Fed Beef Liver is from 100% pasture-raised New Zealand cattle. Unlike other manufacturers, we use a gentle freeze-drying method (instead of heat) to turn fresh liver into a powder before filling it into gelatin capsules.

Additionally, we don't use hexane or other harsh chemicals to defat our organ meats.

Instead, you get what we consider nature's ultimate multivitamin; a high-quality supplement that offers all the benefits of consuming fresh, grass-fed organ meat (without the strong taste).
Share
Need Help?
Shipping & Returns

Your 100% satisfaction is important to us. All products ship within 1-3 business days. Standard shipping/transit times apply. Supplements can be returned for a full refund for any reason within 30 days — even if they've been opened.

Contact Us

If you're having trouble placing an order or would like to learn more about our products before purchasing, send us an email using our contact form. We typically reply within 24 hours or less.
Why Beef Liver
Jam-packed with valuable micronutrients like preformed Vitamin A, Vitamin B12 and iron (as well as many others), it's nature's ultimate multivitamin.

Liver's diverse micronutrient profile provides the building blocks for a wide range of bodily functions, supporting the metabolism, immune system, skin, eyes, reproductive organs, mental health and more.* Plus, its synergistic combination of vitamins and minerals can naturally boost energy levels by supporting mitochondria (the part of every cell responsible for energy production).*
Beef Liver Benefits
Liver is packed with bioavailable and highly-absorbable nutrients that many Americans are deficient in, including choline, copper, folic acid, iron, potassium, selenium, preformed Vitamin A, Vitamin D, Vitamin B12 and zinc.
There's More
Liver is also one of the few dietary sources of bioavailable Vitamin K2 (not to be confused with K1, the much less bioavailable plant-based version) and hyaluronic acid. Getting sufficient amounts of Vitamin K2 is important for calcium absorption, especially if you take calcium supplements. 

Liver is also a rich source of coenzyme Q10 (CoQ10), an important antioxidant that can help improve mitochondrial function, promote healthy aging and longevity, and improve brain and heart health.*
Combined, the nutrients found in liver are crucial for many of the body's metabolic processes, including brain function, proper digestion and stable energy levels.*
Americans Are Nutrient Deficient
There is overwhelming scientific evidence that Americans get insufficient vitamins and minerals from their diet, due in large part to the fact that our society has replaced nutritious organ meats — something we ate for millions of years — with breakfast cereals and highly-processed junk food.
But even plants have fewer nutrients than in the past, thanks to deteriorating soil quality, monocrops and the overuse of fertilizers and other chemicals.
Feel Good Again
The consequences of nutrient deficiency include anemia (iron), a weakened immune system (zinc, Vitamin D), osteoporosis (calcium, Vitamin K, Vitamin D), high blood pressure (potassium), poor dental health (Vitamin K), and low energy levels (iron, B vitamins) just to name a few.
What's more, certain health conditions (such as infections and pregnancy), along with our modern lifestyle (chronic stress) exacerbate the situation. 
That's why we need to make sure we're fulfilling our bodies' micronutrient demands.
All the Benefits, None of the Taste
Unfortunately, few of us consume enough of this nutritious powerhouse. After all, liver is famous for its strong taste, and many people are uncomfortable with the idea of eating organ meat altogether. That's where our beef liver supplements can help.

Desiccated Beef Liver Capsules
They're made using a gentle freeze-drying method that turns raw liver into powdered gel capsules that are tasteless and easy to swallow. More importantly, this advanced freeze-drying method (known as desiccation) ensures that almost all of the liver's nutrients remain intact — as opposed to high-heat manufacturing methods that are cheaper but lead to a lower-quality final product.
Only Four Capsules a Day
One serving of our grass-fed beef liver contains the same micronutrients as a full ounce of fresh liver.
What Makes Our Grass-Fed Beef Liver Unique
Each bottle of our Grass-Fed Beef Liver offers a 45-day supply, instead of the 30-day supply offered by other brands.
We source our liver from grass-fed and grass-finished cows that were pasture-raised in New Zealand.
All of our supplements are 100% free of additives, allergens, antibiotics, GMOs, artificial hormones and pesticides.
We use no fillers or flow agents (such as the silica or brown rice concentrate that's commonly found in powdered gel capsules).
Additionally, our liver is freeze-dried and non-defatted to ensure pure nose-to-tail nourishment.
We Care About You And The Environment
Our supplements are tested by third-party labs to ensure purity and the absence of heavy metals.
Because we care for you and the environment, we only use eco-friendly and non-toxic packaging.
Supplement Facts
Each serving of our grass-fed beef liver supplements contains only a single ingredient: 3,000 milligrams of 100% pasture-raised, freeze-dried and non-defatted New Zealand beef liver powder.
Adults usually take four capsules per day, and children under the age of 18 take two capsules per day. If you need an extra boost, you can take up to six capsules per day, which equates to 4,500 mg of freeze-dried beef liver.

Each 3,000 mg serving of freeze-dried beef liver contains the same micronutrients as one ounce of fresh liver, as well as two grams of protein and negligible amounts of fat and carbs.
Nutrients in Beef Liver
Minerals

Calcium, Copper, Fluoride, Iron, Magnesium, Manganese, Phosphorus, Potassium, Sodium, Zinc.

Vitamins

Betaine, Choline, Vitamin A (Retinol), Vitamin B1 (Thiamin), Vitamin B2 (Riboflavin), Vitamin B3 (Niacin), Vitamin B5 (Pantothenic Acid), Vitamin B6 (Pyridoxine), Vitamin B9 (Folate), Vitamin B12 (Cobalamin), Vitamin C, Vitamin D, Vitamin E (Alpha Tocopherol), Vitamin K (K1 and K2).
Our Grass-Fed Beef Liver Capsules are For the Entire Family
Desiccated beef liver isn't only for adults — you can also make it a part of your kids' or pets' diet. At the Kummer household, we offer Grass-Fed Beef Liver capsules to our kids (half of the dosage we take) and have several customers who mix the powder from the capsules into pet food for their cat or dog. (Please consult your vet for the correct dosage based on your pet's age and weight.)
Customer Reviews
11/29/2021
Irene

United States
I recommend this product
Good Product in a Good Container
Freeze-Dried Liver was just what I was looking for: Grass-Fed in a glass container, which is rare. Thanks much for such friendly service.
I recommend this product
Very happy!
Great quality product. Very happy it comes in glass (compared to many supplements in plastic). Very reasonably priced. I don't have access to any grass-fed liver in my area so this is a great option for me. There's a reason it is called nature's multivitamin! I have noticed a difference in my general mood and energy within weeks. These are a great option for those who don't like the taste of liver, or those who run short of time to cook dishes with it for whatever reason. Very happy customer for life here!
11/22/2021
Gary W.

United States
I recommend this product
Great deal
This is everything I wanted in a liver supplement and plastic free, unlike most supplements.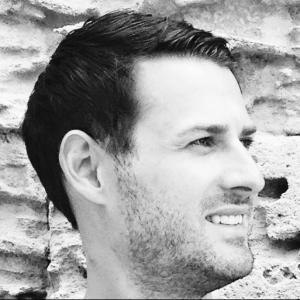 C
11/21/2021
Chri

Austria
I recommend this product
Top Top Top
Best Beef Liver :) Thank you and your family for this great product!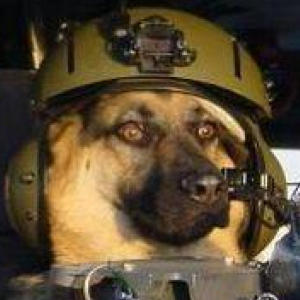 M
11/15/2021
Mike

United States
I recommend this product
High quality, high value 'natural' multivitamin
Not sure you can get any more top of the line than this, and at a better value. There are a couple other companies that offer the same NZ grass-finished liver pills, but either are not non-defatted, add filler, are mixed in with other organs (not bad per se but assumption there is you'd be taking a bevy of offerings that all have a little liver each, which gets expensive fast), or just cost substantially more. I like that unlike other brands, Michael fills each glass bottle so you get a 45-day supply vs 30 days (of equivalent grams, or course), which also lowers the price per serving. Also loved the personal touch of a signed "thank you" card from Mike & family.